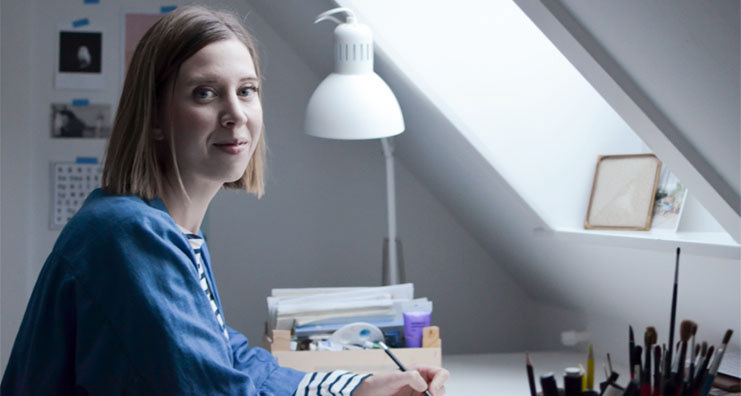 Iga Kosicka is a Polish illustrator and art educator based in Copenhagen. By using hand made styles like watercolors, gouache paint and acrylics, she explores what is usually ignored, simple moments, and small celebrations, like drinking coffee or reading a book. Her works are inspired by everyday situations and living creatures, but painted with more vivid and brighter colors. 
Iga's first illustrated book will be published in Denmark in 2021. 
You are always welcome to contact Iga regarding any designs:  
igaillustrations@gmail.com, phone: +45 53 33 65 77 
You can follow her current work and process on her Instagram profile.